"Summer Apple" by David Jamieson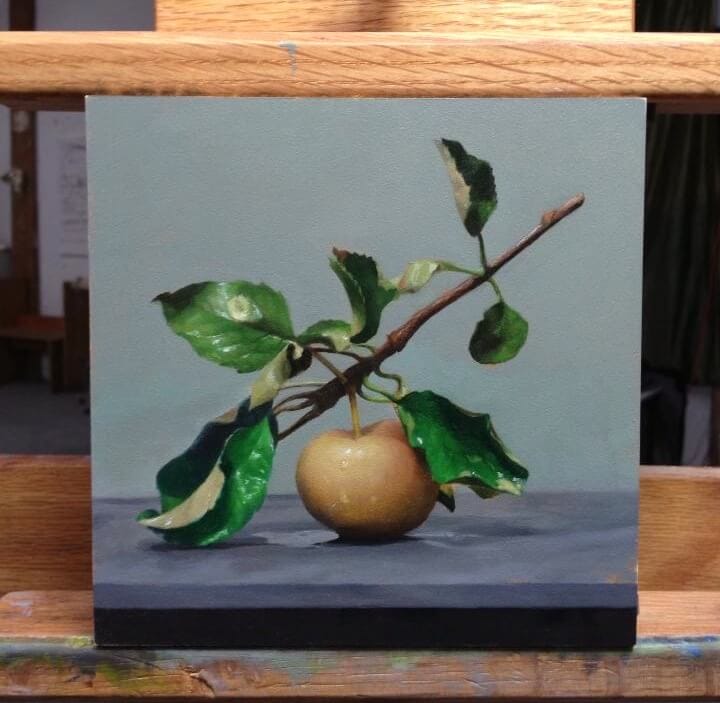 I was happy to finish up a painting I began months ago before getting sidetracked. The apple tree in our back yard bears fruit every other year, and last summer we were over-run with beautiful little Jonathan apples. This one seemed particularly pretty, and I thought it would be good to paint. After getting a good start I got diverted to other projects (as often happens around here), but not before making some headway and taking some notes on values and color mixtures. With an upcoming still life show at Hersh Fine Art in Glen Cove, NY, and needing every painting I can conjure-up, I was happy to put this back on the easel and get it done. I'd like to do more like this!
Start Learning Today!
Subscribe to get our latest content by email, and get a FREE Drawing Materials Guide – a catalog of the materials we use in the studio and as seen in our time-lapse videos on YouTube!