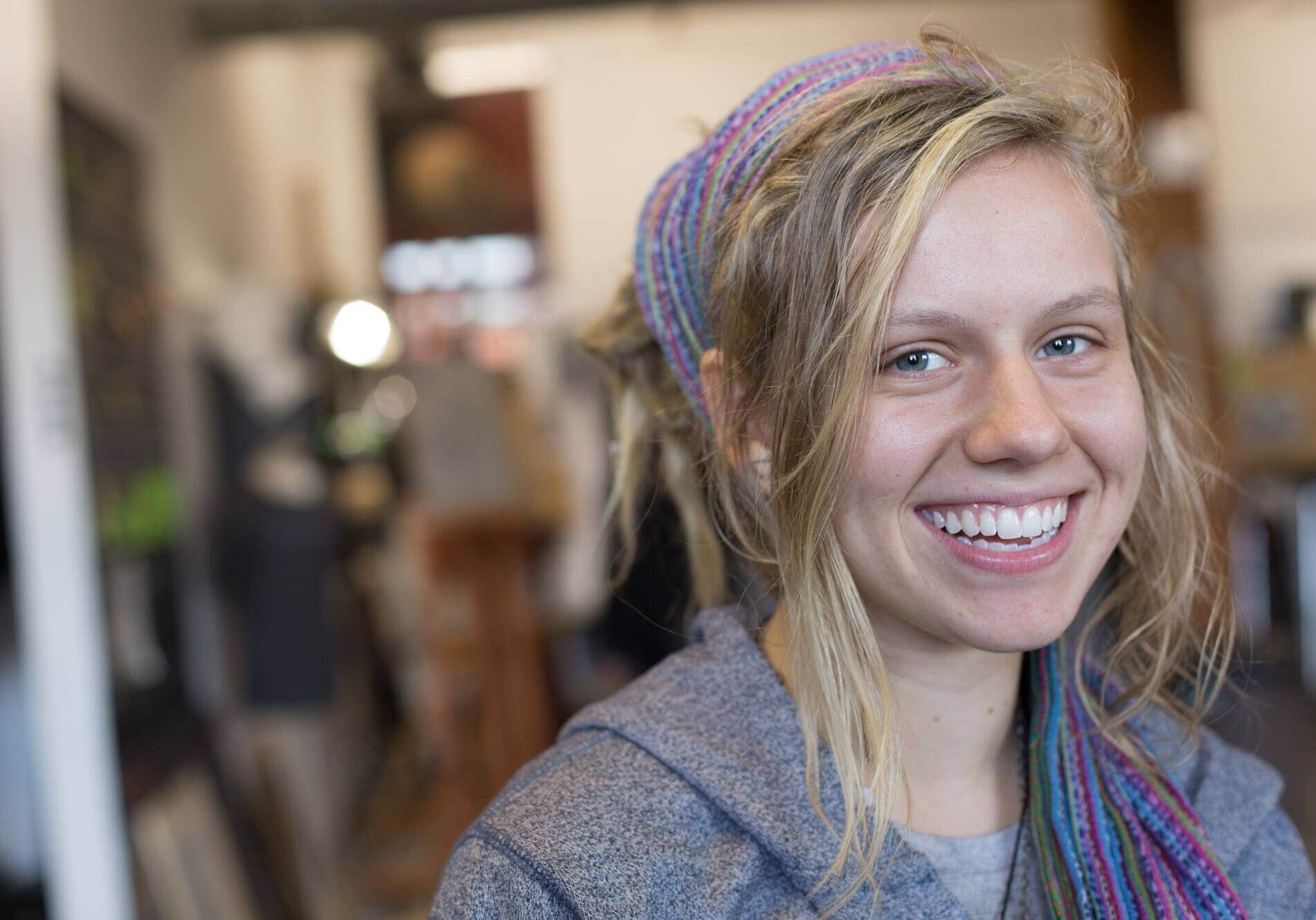 "Learning to draw is hard. But it's doubly hard if you don't have the right technique. Using the approach outlined in this course, I was able to get a lot better at drawing portraits in just one month. Vitruvian Studio is my go-to source for art instruction online.
– Scott H. Young, Author of Ultralearning: Master Hard Skills, Outsmart the Competition, and Accelerate Your Career
Learning to draw is hard. But it's doubly hard if you don't have the right technique. Using the approach outlined in this course, I was able to get a lot better at drawing portraits in just one month. Vitruvian Studio is my go-to source for art instruction online.
– Scott H. Young, Author of Ultralearning: Master Hard Skills, Outsmart the Competition, and Accelerate Your Career
Vitruvian Studio's Portrait Drawing Course is worth it's "weight" in gold! I've taken atelier drawing and painting programs but have been disconnected from it so long that I couldn't work past my fear of starting again with art. Mr Jamieson's verbal instruction and video demos were thorough, systematic, comprehensive and easy-to-understand and apply. I'm so pleased with my finished drawing and I feel it is better than those I did when I was regularly practicing portraiture. I am so happy to have worked through my artist fear of trying again. Looking forward to the still life painting workshop now! Thank you David Jamieson!
– Shelly, Southlake, TX
This is an extremely thorough course, that makes you think about every aspect of portrait drawing. David is a very clear and patient teacher. The slow pace helps you get to grips with what to do and the reasons why you're doing it. I've drawn portraits before but I've never given them this degree of consideration. I feel very confident that the portraits I draw in the future will bear out everything I've learnt on this course and be all the better for it. Thank you.
– Jo, Berkhamsted, UK
Very, Very well done and lots of information for portrait drawing and for drawing in general. I learnt so much and the best part is that I can go back and review whenever I want . Thank you David!!
– Sharon, Melfort, SK, CANADA
An amazing course led by a gifted teacher. A professional artist friend (who had seen my paltry pre-course drawings) said my final drawing was very impressive and that I was now ready to draw anything. Not that I'm as refined as I want to be--lots of practice still ahead. But I now know all the principles and techniques I need to employ in any drawing I attempt. The course was a huge confidence builder.
– Mark, Glen Ellyn, IL
I highly recommend this course to anyone interested in drawing, no matter how good their skills are at the moment. David has so much comprehensive information about different stages of realist drawing, solid methodology and valuable tips, all nicely structured and well presented in this course.
I enjoyed so much learning from David, from his demonstration drawing and the additional information provided in the course, that I can definitely say that this course exceeded my expectations, and I had some great ones. I am so grateful for that I have found such a wonderful teacher, so knowledgeable and experienced, and who is so passionate about teaching and sharing everything he knows and does that in such a well organized and encouraging way.
The course has a good systematic structure that makes it perfect for further practicing by repeating all the steps with new drawings. This is what makes the course even more exciting and beneficial.
Vitruvian Fine Art Studio is a great place to learn and develop one's artistic skills; and taking this online course still felt like I became a part of it. And I will definitely come back there, as learning and improving are the biggest drivers along my art journey.
– Elena, Stockholm, SWEDEN
I think this is the best drawing I've ever done and it's, no doubt, thanks to many of the concepts I learned from you. I took an Intro To Drawing class my freshman year of college for a whole semester and I learned much more in this one course from you.
– Jimmy, Austin, TX
This is it. This was the class I was looking for. Just as the description says, it is about the very basics of drawing. If you are just starting out in my view this is the place to start because it gives you a foundation in which you can grow and develop on. I would even go as far as to say it is an essential class.
As I was going through the course not only was I learning about line, shape, value, and such, I was also developing a rapport with my pencils, paper, and of course, my eraser.
David has a real talent not only in his own artwork but as a skilled instructor. His explanations, his pace of instructions, his teaching style all point to someone who earnestly wants you to understand and succeed in drawing.
– Clifford, Ann Arbor, MI
I've taken several portrait drawing courses over the years. This course is the best by far. It was extremely well conceived and executed from start to finish.
Each module was the perfect length to help the student build his drawing stepwise, and permitted time to absorb the content. This was emphasized by downloadable PDF's that clarified the topics that were covered.
It was also helpful to hear how the instructor thought about each step, and to see his patience and watch his attention to detail.
I also highly recommend signing up for the on-line critique that accompanies this course. The instructor is very encouraging but makes a concerted effort to help guide you through improving your shortcomings. The critiques are worth every penny. I'm thankful for what I've learned in this course.
– Ed, Canton, OH
What a fabulous course. Through a slow and steady progression, David will guide you through on creating a realistic pencil portrait drawing. As you build you're drawing up, David sneakily drops in a considerable amount of additional education, about musculature, about rendering three dimensional objects on a flat plane, about the merits and drawbacks of different papers, pencils and other materials.
If you take your time, are not afraid to view your work critically and approach redrawing as an opportunity (not a punishment!) you may be pleasantly surprised upon completing the module.
I haven't done any protrait since I was a child copying my spiderman comics nearly thirty years ago, but by the end of the module I had a realistic, and frankly, quite beautiful drawing that I had completed by myself.
I strongly recommend purchasing the portrait critiques. David has a lifetime of experience to draw on, and he's able to quickly identify any issues in your drafting and provide actionable suggestions on correcting those issues. The portrait critiques saved my bacon more than once, allowing me to "see" misproportions on the page that would have resulted in a warped final product. Correcting as I went was easy and well worth the extra money and time.
This is the best online course I have ever taken. The pacing, video and audio quality, the feedback mechanisms. It left me feeling empowered and excited about what my next steps will be.
– Patrick, Singapore
I absolutely recommend Drawing Basics. The course well exceeded my expectations with thoughtful content, immersive explanations, detailed examples and exercises, multi camera demonstrations with articulate process narrative, and a progressive skill building curriculum clearly thought through by a well versed instructor and educator.
With current events driving more and more schools to online offerings there is a sea of noise claiming to cover the "fundamentals." I looked at fundamentals content from many of the leading online platforms and in my humble opinion nothing came close to the structure, focus, and depth of content that Drawing Basics presented. I feel fortunate to have discovered this course and the value received vastly outweighed what I paid for the online experience.
– David, Denver, CO
The range (and high level) of knowledge around the technicalities of of portrait drawing imparted here is invaluable. I thought I already had a reasonable degree of patience when drawing, but this is a whole other level, and for good reason; the results - even where there is significant room for improvement (as in my case!) - are amazing. Watching, re-watching, and watching again how skillfully and precisely David works to develop the forms has given me a much fuller understanding of how I'll need to work on improving my own process and has gotten me excited about drawing again, something I've not felt in years. Thanks so much!
– Ali, York, UK
The Vitruvian Studio online art courses are the best art classes I have ever taken - bar none, and I have taken many over the years.
– Susan, London, UK
DO NOT HESITATE to sign up for this course! This is the real deal.
You will improve your skills
You will grow in your love and understanding of what you are drawing.
You will get excited
You will say, "Wow, I wish I'd found this earlier…"
The excellence that David Jamieson brings to his teaching and demonstration in his Portrait Drawing course is unmatched anywhere. I've drawn for many years, but I felt I had reached an impasse with my drawing and wanted help to move forward, especially in portraiture. This is it! David emphasizes understanding the underlying form and structure, and learning to model that structure as if sculpting... instead of just shading a flat surface to make it "appear" to have form. That was a game-changer for me! I'm so enthusiastic about the course because it's so effective. A FIVE-STAR EXPERIENCE.
– Lane, Redlands, CA
Sin duda es el mejor curso online. Las explicaciones son claras, y a pesar de tener un dominio reducido del inglés, he podido enterarme, seguirlo, disfrutarlo y acabarlo. Lo considero perfecto.
Translation: Without a doubt it is the best online course. The explanations are clear, and despite having a reduced command of English, I have been able to find out, follow it, enjoy it and finish it. I consider it perfect.
– Fernando, Málaga, SPAIN
This is an excellent course. I'm retired. Just started drawing last year and in this course my understanding of how to draw improved dramatically. I love the logical step by step approach to attacking a pretty complicated problem. David is an excellent instructor. Now my confidence and interest in doing more is over the moon. I can't wait to draw another portrait. I'll be back for more. Thank you so very much, Lee
– Lee, Tucson, AZ
I took the Drawing Basics course and it has transformed my drawing skills within weeks. I can see huge improvements in my work. I'm not going to say it was easy, because it's not. I think you have to go into the course knowing that it will take focus and patience, but it will be worth it and you'll be happy with the results...
David Jamison is an amazing teacher. He has a kind and professional personality that makes the class very enjoyable. This is a rare opportunity to learn from a master artist. You really feel like you're getting your money's worth when taking this course because there are over 20 hours of video and you literally see every single pencil stroke that he takes to complete each exercise. I loved this class so much, that I have already signed up for the portrait class that Vitruvian offers.
– Leifi, Eagle Mountain, UT
This course offers a comprehensive overview of pencil drawing that not only gives you step by step instruction but also shows you with the online demonstration how you might try the technique yourself. This method of online demonstration/lecture allows you to repeat sections until you gain understanding but also allows for email questions to further problem-solve and clarify. With his experience, David can anticipate your question often giving you a reason why you would approach drawing in a particular manner. Knowing why a technique could be used gives me a handle on creating better art and being able to critique why something does not work in my drawing. Thank you!
– Jessica, MInnetonka, MN
This is the best practical online course I have yet taken. I always thought there had to be rules about drawing faces but just didn't know what they might be. I recently tried the Andrew Loomis method, the results of which were ok for a beginner but still not very good. However this course is a step-change. In a very short time I have learned to draw faces realistically, with some success. Highly recommend.
– Susan, London, UK
The online Portrait drawing course was brilliant and great value for money. I had alway enjoyed drawing when I was a kid, but didn't imagine that with the Vitruvian course, I could produce a portrait like the one I've just completed in only a few weeks. David steps you through every skill you need to produce realistic portraits. I opted for the critique feedback, too, and found these to be invaluable. Highly recommended!! Thanks so much David..
– Kevin, Valencia, SPAIN
I just finished your 'Beginner Drawing' course. What a fantastic experience that was. I can only wish I had taken it years ago. You are such a talented artist and teacher…the best I've had the privilege to learn from…and I say that based on having taken five college level drawing courses, along with other workshop type classes in the past. I am certainly looking forward to your 'Portrait Drawing' program now.
– Dave, Wilmington, OH
I really appreciate these courses, David.. You do a fantastic job of explaining the whys and the wherefores.. I love the analogies (music and such) and your grasp of practical areas other than just art, as well as delving into the science underneath it all when it helps convey understanding.
– Mark, Aurora, IL
This is the best drawing class I have ever taken. Its structure, videos, notes, flexibility and ability to contact the featured artist make it a thorough and enlightening course. I have learnt so much and while I am very happy with the end result, the class has made me recognise further areas that need improvement and has given me the ability to improve on those. I look forward to doing the class again and then taking on the challenge of working with other portrait subjects.
– Nancy, Newcastle, NSW, AUSTRALIA
This course was very helpful, thank you! The process really forced me to slow down and pay attention to my drawing instead of rushing though it like I usually do. It reminded me how enjoyable drawing can be and I really look forward to applying what I learnt in this class to my future drawings.
– Analise, Calgary, AB, CANADA
The Vitruvian Studio online art courses are the best art classes I have ever taken - bar none, and I have taken many over the years. I have just completed my second Vitruvian Studio art course. This course was Drawing Basics and took 62 hours, which seemed an intimidatingly long time to begin with. However during the Coronavirus lockdown period, it has been time well spent and has served me as art therapy.
To be taken step by step, beginning from learning how to hold a pencil, learning about shapes and values, through to drawing a still life with three objects, I have learned so much, not least, patience while drawing. It was David's thoroughness and attention to detail that I particularly admire.
I am looking forward to putting what I learned into practice.
– Susan, London, UK
The Drawing Basics course will greatly improve your skills. David Jamieson covers subjects such as value, techniques to achieve proper proportion and much more in great depth. The college drawing courses I have taken did not come close to Vitruvian Studio's thoroughness in teaching the fundamentals of drawing. I highly recommend Vitruvian Studio for art education!
– Abraham, San Antonio, TX
David, I couldn't agree more with the other comments. The course you put together was more than I'd hoped for. Anyone wishing to pursue strong drawing basics will be well served to sign up for this. I look forward to taking more courses through Vitruvian Studios knowing that they will be well thought and highly instructional.
Thank you for all your time and talent. Next…practice, practice, practice!
Wishing you continued successes.
– Chris, Rochester, MI
I found the course to be very detailed and informing. The lessons were at a digestible length and helped me in my first steps of learning to draw a portrait. I feel I have a better idea of sighting and understanding of the human facial features and how to convert them into a drawing. Thank you.
– Shachar , North East, MD
The course "Drawing Basics" is of exceptional quality and demonstrates a serious and remarkable methodological rigor. The course structure is coherent and well articulated. By following the lessons, I dived into the world of drawing and [built] a solid foundation.
I would like to emphasize here the competence and pedagogy of David Jamieson. Having the opportunity to watch his technical gestures and listen to him for hours (and listen again for countless times) has given me a deep understanding of this artistic expression. In doing this course, it seems obvious that the pleasure of drawing is in the process and not in the result.
Finally, I would like to mention the rare generosity that emerges from the teachings of David. Thank you very much, I learned to love drawing.
– Martin, Paris, FRANCE
I have just completed the Portrait Drawing course and the Anatomy of the Face course and I am about to start Still Life Painting. Both courses were so enjoyable to learn from as you can work through them at your own pace and also review them at any time. Both David and Melinda have great teaching skills and I look forward to starting my Still Life Painting course and maybe some others in the future.
I recommend these courses highly to anyone trying to decide whether to do them or not. I have learnt so much , Thank you David and Melinda.
– Donna, New South Wales, AUSTRALIA
Thank you for putting the time and effort to demonstrate the [still life painting] technique. I particularly appreciate that you recorded it in its entirety. This allowed me to see how you adapted to correcting wrong decisions, but most of all you demonstrated how to look for the subtleties of form that up to now I was completely overlooking.
While many would not think that the shared opportunity to watch paint dry is exciting, I can assure you, that the adventure you took me on was indeed thrilling.
– Richard, Toronto, CANADA
Great course. Great instruction. I have tried several online art classes. None compare to this one, and I hope to take additional courses from Vitruvian in the future. David does not rush through his presentations and does not leave out the details, requiring the students to guess how to fill in the blanks like many other online courses do. I would recommend this course to anyone.
– Charlie, Panama City Beach, FL
I had always joked that I'm a photographer because I can't draw but I set out to change that. In a college class I took previously we spent about 2.5 weeks of a 15 week semester drawing geometric objects and never really had a lot of direct instruction on adding form and value to our drawings. We were told to do it but never really how. I would have to say that this course is easily a full semester of work on just what I had longed to learn in that college course. This course has helped fill in that huge gap in my understanding of drawing. For those of us that don't have the option for live classes, this is the perfect option. My drawing overall has greatly improved as a result of this experience and I will return to these lessons and concepts often. This course is the most affordable and thorough option for improving your drawing fundamentals out there.
– Shawn, Honea Path, SC
This course was absolutely amazing and worth every penny! The instructor was really responsive and answered all of my questions quickly. He made me feel comfortable with my progress and was truthful yet supporting. I got more of an understanding of facial structures and how to see them. I will be taking another course.
– Richard, Hillsboro, MO
I have just completed Drawing Basics with David Jamieson. It is a very well made online course both in terms of its content and how it is presented. David's teaching is clear, detailed and logical, and I have learned a lot from it. I highly recommend this to anyone who are interested in learning the basics of drawing. I hope more online courses will be made available such as in painting still life. Thank you David for sharing your knowledge!
– Helle, Copenhagen, DENMARK
My background is in human performance improvement through education and training (instructional design). I took the portrait online course and am thoroughly thrilled with the completeness of instruction, the deductive structure of explanations and quality of the video product itself. Considering the challenges of recording in an active studio (mostly sounds in the background) you managed to pull it off without a hitch. Nicely done, folks! I know it was quite an undertaking to produce but the results are remarkable. I will use a description of this course as an example for clients to follow when considering design and development of online courseware. More please and Thank You!
– Terry Ford, Cincinnati, OH
I have now taken all of your online courses and they have changed my life.  I can't tell you how valuable they have been. Thank you so much.
– Alice, Southwest Harbor, ME
Having just completed the Drawing Course, I am thoroughly satisfied with both the material covered and the thoughtful narrative guidance.  I rarely write reviews.  But, I do so here to recommend this course to anyone with a serious desire to learn and practice drawing fundamentals.
– Barbara, Indianapolis, IN
Often, art instruction shows you step 1 and step 26 without much in between - David really shows and explains every step of the way, no matter how seemingly small. I'm very impressed and if you are considering purchasing the course I highly recommend it.
– S.G., Fort McMurray, CANADA
I want you to know that I have tried other online courses and you are the best one out there. Your method of teaching is just great. I have watched the first two lessons completely at least 6 times, and each time I pick something up. Usually it is just something so small it can be overlooked easily. My work has gotten better because of it and for that I truly thank you.
– Ray, Wooster, OH
I just wanted to send huge thanks for the information that you have given me in order to further my development in portrait drawing. I am speechless of how much I have learned within the small period of time I have spent with the drawing course. I am more than excited to tackle the rest of the course! Thanks again!.
– Chris, Charlotte, NC
I just want to say that you advanced my skill dramatically. Family and friends are amazed at the quality of my work. My sincere thanks.
– Halus, Bear, DE
I just completed my first time through the lesson! I am totally impressed and inspired. I first thought I would watch the lessons through a couple of times and then attempt a portrait drawing on my own using my newly learned skills. After the detailed instruction, I believe I can begin after one time through and use the lessons as a reference in the process. I can't wait to begin. I have sought portrait instruction through the years in books and classes but have not found one that offered so much material and so easily followed. I am a self taught artist. You have added a whole new dimension to my learning curve. Thank you.
– Jo, Porter, TX
It just occurred to me it might be nice if I let you know how much I am enjoying the Drawing Basics course. It is confirmation that logic is our friend.
– Joy, The Hague, NL
I am currently only about 1/3 thru the course and it is everything I had hoped! It is broken down into small/short snippets of process that I find easy to learn and apply. Sometimes instructors can get a little 'moonbeamish' with their presentation, but not David. Nothing better than concrete/useful cookbook ways of proceeding thru the process of blocking in…the most important piece of getting a likeness.
– Mike, New York, NY
Somehow, much to my surprise I've become 66 years old. I've been trying, with minimal success to learn the mechanics, as well as the Feel (which comes more naturally) of how to draw faces. Triangulation, comparative measurement seemed like cold mathematical systems, antithetical to real Expression and Soul. Wrong ! I'm getting So Much out of your teaching:systematic, clear, precise and concise with wonderful results in your finished, or at least "that's It .. I'm Done ! drawings. You've shown me that, as with music, Soul /Discipline/are proven tools,allowing one to keep moving unveiling and peeling away layers…..working towards the heart of some kind of Mystery that connects us, are Important and Necessary. Ah, it appears that you Can, teach an Old Dog new tricks. Deep thanks.
– David, Palm Springs, CA
Thank you for the Portrait Drawing Course; it is incredible. The way everything is broken down and explained in such detail is a must for someone new to drawing, like myself. Needless to say, that's not something that I've ever found available in this type of format. Even if it was, I wouldn't want to think about how much it would cost. The amount of video and instruction available with this course is quite simply the best drawing tuition I've seen on the internet (at any price), and believe me, I've looked.
Thank you for making a product that is exactly what you say it was. I've seen your competitors claim things like, "complete portrait drawing lessons, from start to finish." The actual content they offer is laughable compared to what is offered here. I've spent the last 8-9 months scouring the internet for exactly this kind of drawing tuition, but I simply did not believe that it was available; at any price. I hope you sell a million of these.
– Sam, Knoxville, TN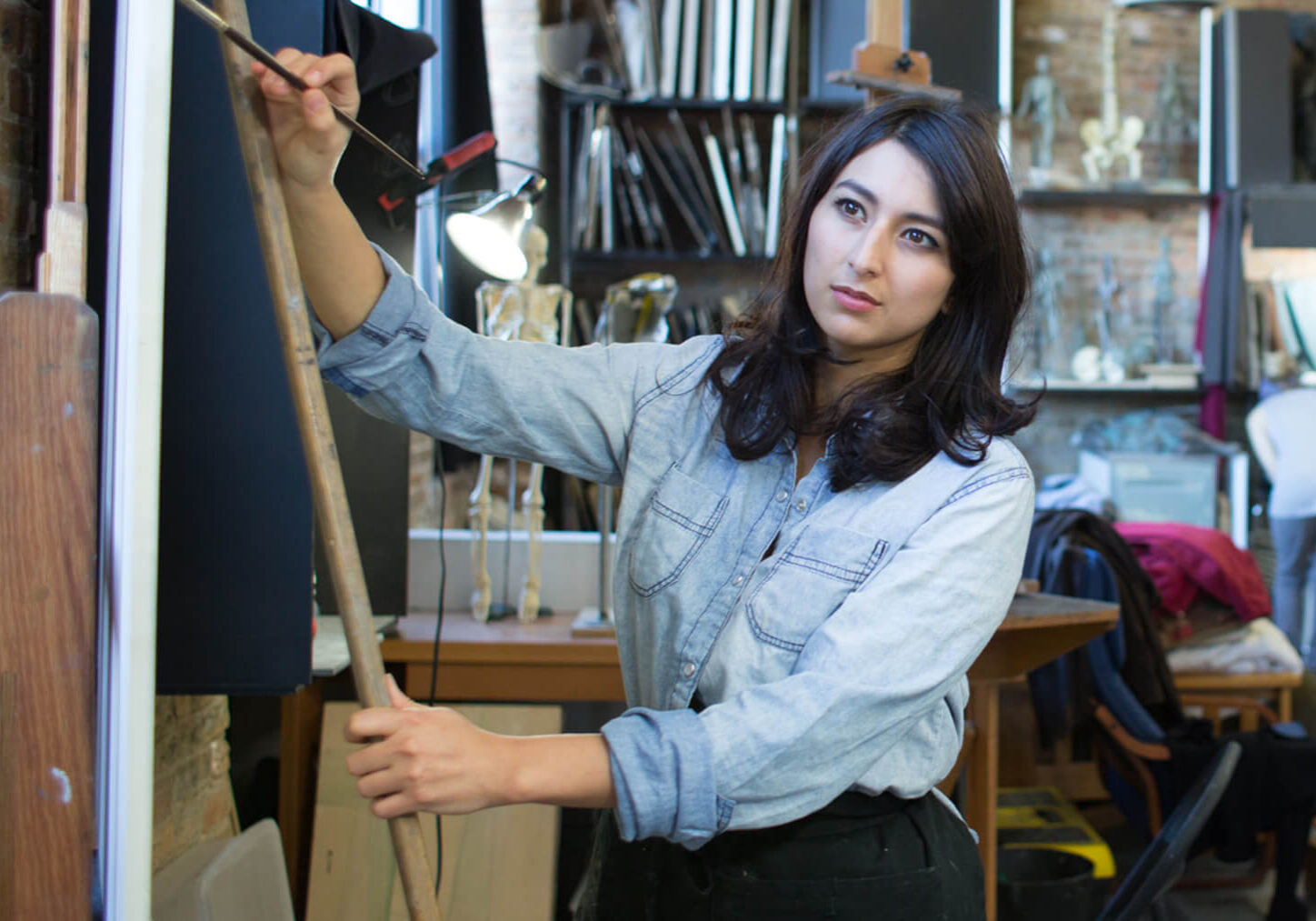 "The first responsibility of the student is to choose a teacher.  I've chosen my teachers because they've mastered the techniques of what they do – what I want to do
– Ashly McLoney, Chicago, IL
I am really enjoying this online art course. It has provided me with valuable keys for achieving an accurate translation of subject and form. I've been struggling with understanding the methods of sighting and triangulation as well as scale and framing. The instruction is simple and very effective. After just one evening of watching the videos, I experienced many "AHA!" moments which allowed me to correct my approach to estimating the dimensions and landmarks of my subject. I am very pleased with the material Mr. Jamieson has provided and feel that it was worth every penny. I look forward to seeing more courses offered by your studio. Thank you, Mr. Jamieson.
– Jake, Murphy, TX
Thanks David for this online course, as a beginner I can see the improvement already and my confidence has been lifted by the step by step process of the course. To find such a gem of a course online has been great and I have an immense regard for your work. Great informative teaching and style, fantastic course thank you Vitruvian.
– Patrick, Devon, England
Thank you so much for putting this course together, I cannot express my gratitude enough!
– Daniel, Gainesville, FL
David, what a terrific course! I would recommend this to anyone with an interest in drawing. My results may not be perfect, but because of the instruction and knowledge gained from you this has turned out to be my best drawing by far.
These videos are not a one time reference. They are packed full of information that one can refer to again and again. The feedback from the critique is something that I have never experienced from any type of on-line learning course.
To sum up, This course and the knowledge gained from it have given me the confidence to move ahead with my drawing, confident that I can improve with hard work.
What's next? Whatever it is, you can be assured that I will want to purchase it.
– Daniel, Vestavia Hills, AL
I took the online Portrait Drawing course with the added Critique Extension. The quality of the instruction and critique was excellent and really helped me develop my artistic eye. I only wish they had more online versions of their studio courses as there are several more I would like to take.
– Chris, Birmingham, AL
Thank you so much for such thorough online portrait lessons! I have such a better understanding of the importance of darks and lights. You have,also, taught me that I don't have to be loose in my drawings or paintings for that matter. I am very grateful for that ! I look forward to more lessons in the future.
– Karen, Columbus, IN
David- Thank you so much for offering this course. I have found it absolutely enlightening! My lack of confidence in being able to "get a likeness" always hindered my ability to produce a portrait that I was truly happy with.. So following your instruction and attention to detail I ditched the grid and other tools I've used in the past and just went for it relying solely on sighting and triangulation and I was able to produce the best portrait I've ever drawn. A few of the many things I learned from you was to SLOW DOWN (I was subconsciously always looking for shortcuts- there are none), keep checking proportions/angles, and the power of squinting. Thank you again. I can't wait to get started on my next!
– Albert, Cold Spring, NY
Hi David: I just finished the course about three minutes ago and I am feeling exhilarated by my results and at the same time I can see where I can most certainly improve when I take on my next drawing. Your pedagogical approach is excellent and you have such a calm and confident approach that it in turn builds confidence in the student.
– Wayne, Victoria, BC
Excellent course! I love the sequential structure and attention to details and how well David explains and demonstrates what he is teaching. I have taken other art classes and have some experience, so I initially started with the Portrait Drawing. And it is such a good course, that I decided that I did not want to miss anything from the basics skills that are fundamental to really becoming a masterful artist. David is an outstanding artist and teacher. He goes step by step, explaining and showing the how to of everything and gives plenty of practice materials to develop the skills. I am really impressed. I feel I have found what I was looking for. I am enjoying what I am learning, and I am already looking forward to more online courses. Keep them coming!
– Kathleen, Carolina, PR
I'd first like to add to the chorus of positive reviews about the course: it's fantastically detailed; it's fantastically informative, it's, well, fantastic! Thank you for sharing this information with those of us who, for whatever reason, cannot attend your studio.
– Christopher, Sheffield, UK
Your instruction is awe-inspiring. Your artful expression to the details have addressed the areas of portraiture that were difficult for me to understand from other instructors and from what I've read in art books (such as measuring and blocking in). I'm excited about going through each lesson again as I begin to draw the portrait I started. The PDF is a good reference point, but the visual instruction is the only way for me to learn techniques. Thank you for all the hard work you must have gone through to put this together. It's exactly what I was looking for.
– Theresa, Petaluma, CA
David, Thank you, thank you, thank you! I am still plowing through the super detailed material throughout your course. You've taken on a Hurculean effort that far exceeded my expectations. I have been a professional artist for many years and have alway considered myself fairly able, but what you have taught me so far is that I can augment my raw God-given talent with a more scientific, verifiable approach to build very accurate drawings, both portrait and landscape. I have always believed that any artist able to capture a believable likeness can draw absolutely anything is proving correct. Thanks again David for the course and thank you for promoting the arts in general.
– Tim, Port Aransas, TX
Keep up to date on what we're working on at the studio, and receive info on our latest courses and workshops. Vitruvian is a community, and we'd love to have you join us! Your first lesson? We'll send you a FREE list of what drawing materials we prefer to use and why.
Keep up to date on what we're working on at the studio, and receive info on our latest courses and workshops. Vitruvian is a community, and we'd love to have you join us! Your first lesson? We'll send you a FREE list of what drawing materials we prefer to use and why.